IT Services
Bespoke IT services provided to you
Interactive Education's IT Services is designed to bring added piece of mind to your school's IT and Network Infrastructure. With a dedicated team of specialists; ex-network managers, ex-teachers, ex-school technicians and Microsoft server engineers we work around the clock to ensure a school's IT and Network arrangement is efficient for an active education environment. Here is just a snippet of how we can help.
Extended Helpline Support, including remote support and Call Out
Full ICT Audit – a full detailed report of your current structure and recommendations.
Annual ICT equipment maintenance subscription and On-site technician service (40 Weeks)
Consultancy – Provided by Teachers and Network engineers.
Procurement Advice
Project Management
Data protection advice – Including the new GDPR regulations
LTF – Learning Transformation Facilitator Please ask for more information
CPD / Training
Green ICT Advice
School based ICT Technicians
Office 365 Support, Setup & Training
Google Apps For Education (GAFE), now known as G Suite, Support, Setup and Training
Server Virtualisation | Server Setup | Server Maintenance
Computers and Laptops Setup
Managed Wireless surveys / Security / Installation
Data Recovery
Networking infrastructure – Wired and Wireless
Touchscreen Setup and Training
VOIP/ Telephone Systems
On-site Engineers & Technician visits
All our engineers are fully qualified and DBS checked. You can schedule on-site visits as regularly as you need to keep your IT system in fine shape.
1 to 1 Desktop Support
Not every IT issue requires an on-site visit. With conscientious desktop support, we can resolve the majority of issues for you without a visit from an ICT support technician.
Dawn Patrol
Regular checks every single morning fix the most common issues, before you even start your day. And last thing at night, we can also switch off dormant computers to save you electricity.
Your Complete iPad Solution
You don't want us to simply supply you with iPads, you want to complete solution to maximise your school investment. As schools move towards mobile devices, such as iPads, it is essential that a schools' support company has the expertise to manage those devices. Mobile devices must be installed with a robust infrastructure, which allows them to fit seamlessly into classroom practice.
Safety Net: Emergency Server Response
Servers rarely crash. But if they do, the results can be disastrous. Our safety net ensures an exceptionally fast response with remote support and engineers to protect your systems. In addition, our cloud backup service protects your critical school data with offsite backups.
Ofsted Panic Button
When you get the dreaded OFSTED phone call, we'll visit for a whole day to work alongside your team and make sure all systems are running optimally. Even when things are going smoothly, Interactive Communication will always be there with ICT support, working in the background to make sure your IT performs not well, but outstandingly.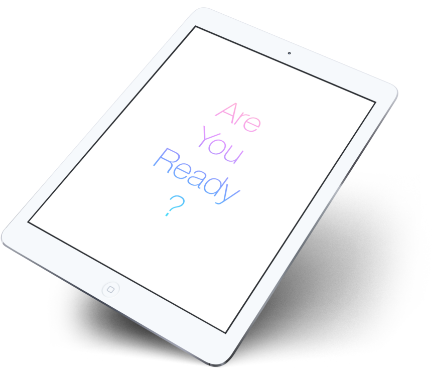 GDPR Compliancy
Supporting Your School to be GDPR Compliant
Manage 3rd party suppliers that process data
Streamline SARs & data breach reporting
Store policy documents, training records & materials
Provide a Self-Assessment Questionnaire (SAQ) to all staff to ensure full accountability
Access practical guidance on GDPR compliance
Supply & store SAQs in other areas i.e. networks, access control
Complimentary Training Webinar
Interactive Education Solutions offer a 'Complimentary Training Webinar' to all customers purchasing relevant hardware. These webinars involve an experienced teacher going over the basics of the hardware and software provided. This is an interactive session with the opportunity to have your questions answered live.