Nurture Programme
Your six week Nurture Programme
What our Nurture Program means to you
We understand how exciting it can be with the transition to new technology, and our main focus is to ensure everything is a smooth process when implementing your new solutions. The Nurture Programme is a six weeks period where you have a dedicated customer support guide every step of the way. Through the programme we will help with software deployment, advice with warranty registrations, direction to any technical assistance and be the first point to book your training workshops. Your experience and satisfaction is at the heart of everything we do. By the end of the Nurture Programme, we aim to see the integration of your new technology be a seamless experience. We are with you on this journey together.
As an overview:
Post delivery/installation service calls
Discuss and book training
Assist with any teething issues
Your feedback on our products and services
Your journey with us
Your satisfaction is our driving force, which is why we are on this journey together. From initial contact, through point of sale, implementation and after sales you will have a single point of contact on hand to help have things run smoothly. After the six weeks nurture programme you will be handed to a dedicated Account Manager to help with all queries you may have and to assist with everything regarding your interactive solution.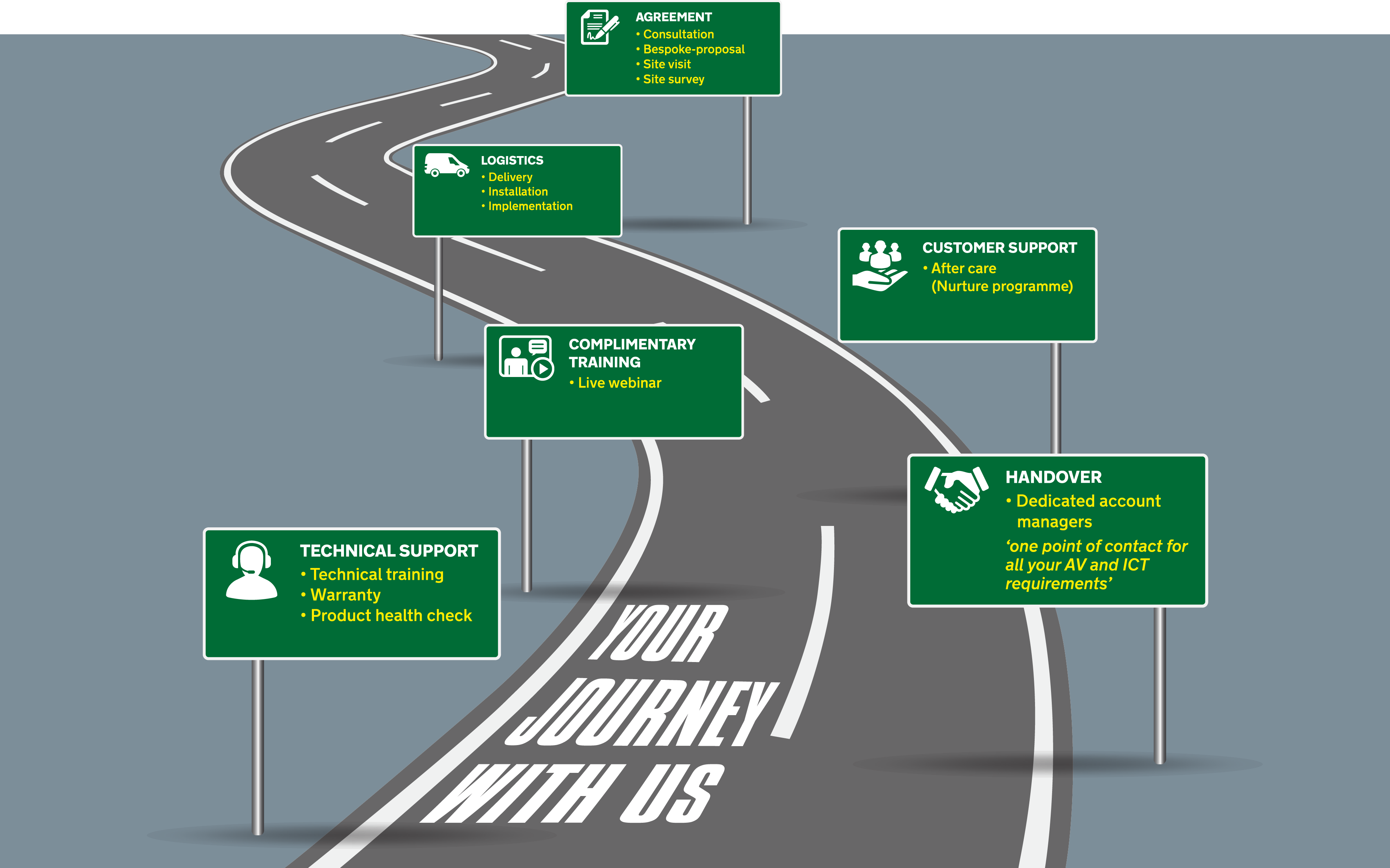 Complimentary Training Webinar
Interactive Education Solutions offer a 'Complimentary Training Webinar' to all customers purchasing relevant hardware. These webinars involve an experienced teacher going over the basics of the hardware and software provided. This is an interactive session with the opportunity to have your questions answered live.